Choose Your Industry Below
ONLINE Information Services, Inc. is the nation's leading developer of credit risk assessment and debt recovery solutions.
ONLINE Information Services, Inc. started as a small merchant credit bureau located in Greenville, North Carolina in the 1950's. It operated as an Equifax Affiliate credit bureau, mortgage reporting company and collection agency until 1997.
Technology allowed ONLINE to refocus company efforts from simply reporting past credit history, to providing tools that allow credit grantors to make better decisions now and into the future.
Today, ONLINE Information Services, Inc. develops tools for the utility, water and sewer, rental, cable, telephone, medical, and collections industries that help our clients make accurate credit decisions, reduce charge offs, recover bad debts, save time, and promote expanded profits.
ONLINE provides several industry-specific decision-making tools, delivered via the internet, which are aimed at helping our clients assess the potential risk associated with doing business with a customer. ONLINE's tools expose application fraud, return a deposit decision, and alert our users about debts in their specific industry.
If one of your customers does default on their obligations, ONLINE can help. Our proprietary databases make us one of the most sophisticated collection agencies in the nation. We pride ourselves on the results that we can offer for the Utility, Property, and Medical industries, as well as other types of delinquent debts.
Have you received a phone call or letter from ONLINE Information Services or applied for credit with one of ONLINE's customers?
ONLINE is committed to providing timely answers to your questions. Please note that because of certain compliance requirements and privacy concerns, ONLINE cannot discuss any collections or credit reporting issue, take payments, or receive your personal identifying information via email. Please click here for ONLINE's contact portal and choose the appropriate option.
"The City has been a client of ONLINE since August 2009. The set-up and training went extremely well. Their staff has been responsive to our needs both before and after implementation. We have been very satisfied and would highly recommend them to other businesses."

Testimonial 1

Testimonial 1

"We have been with the ONLINE Utility Exchange for several years and we have consistently seen our annual write-offs lower. Since our Board Finance Committee truly felt that ONLINE has been such a great asset in controlling these costs, they also contracted with them for their collection services. Both are going great!"

Testimonial 2

Testimonial 2
"The City has been utilizing the ONLINE's services for about 2 years. Since we started working with them, we have seen a decline in our bad debt. We are pleased with the service and the results."

Testimonial 3

Testimonial 3

"We always appreciate the refresher training courses ONLINE offers. They are short and to the point, but extremely effective."

Testimonial 4

Testimonial 4
"We have utilized ONLINE Information Services for over a year now and it has proven to be an indispensable tool for us in making deposit decisions. It enables us to make accurate decisions, but it is also used in identification verification. The support offered has been outstanding. In today's ever changing environment, businesses need solutions that are reliable, effective, and comprehensive. ONLINE delivers on all fronts."

Testimonial 5

Testimonial 5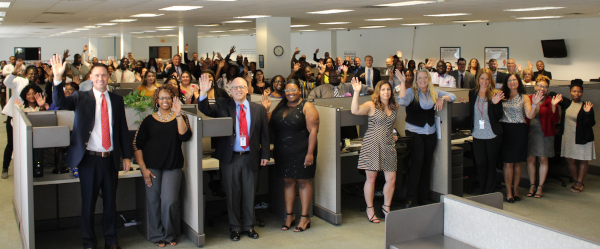 ONLINE Information Services, Inc. is the nation's leading developer of credit risk assessment and debt recovery solutions. Since 1977, our collection services and applicant screening tools have helped clients across the nation increase their profitability.
ONLINE is committed to your success and focused on one simple goal: to eliminate your bad debt.